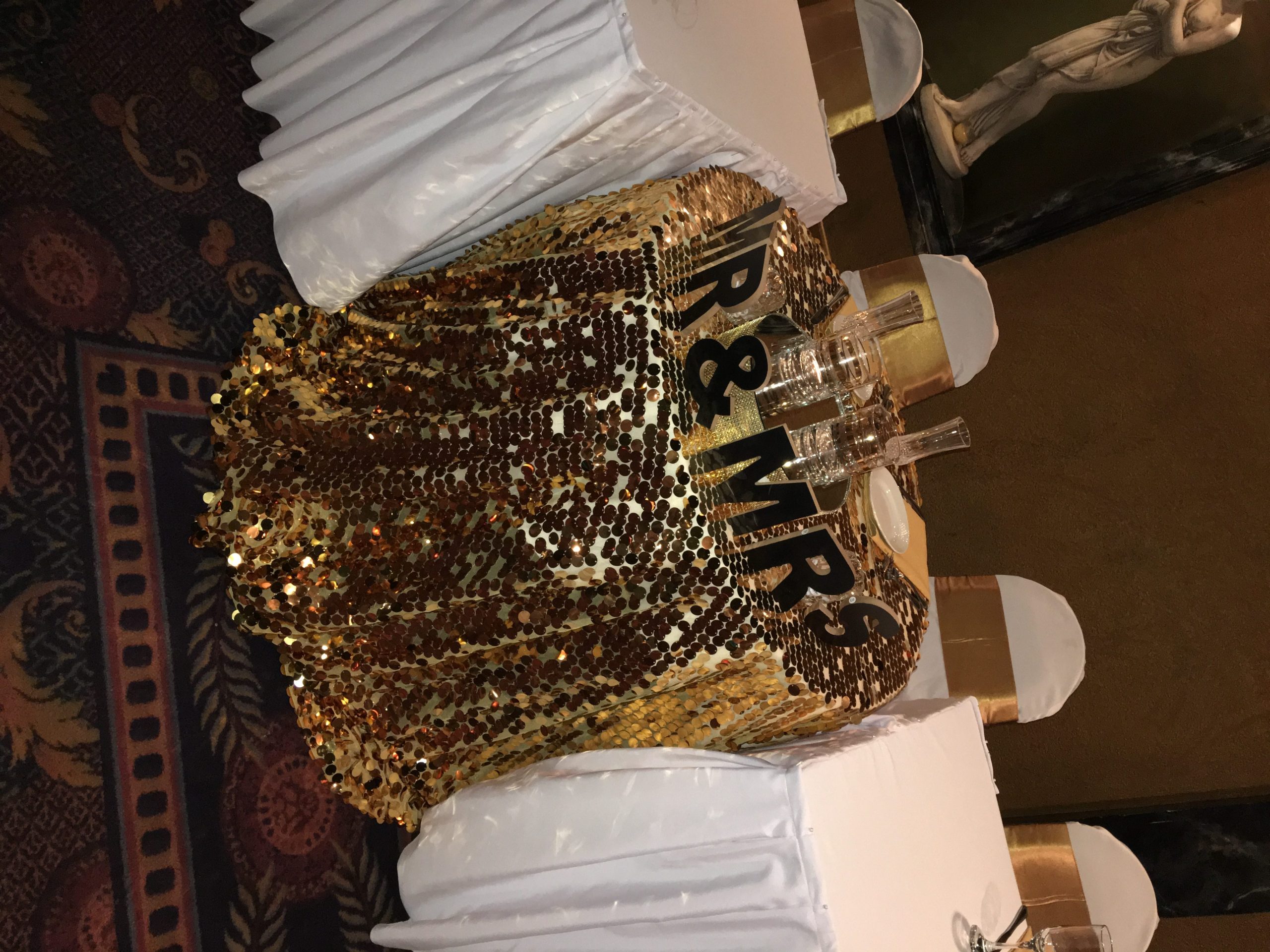 Everyone can remember a time, whether in person, or from their television from home, or an aunt or uncle's house; the crystal ball descending from the Empire State building in Times Square, New York City on New Year's Day. How it seemed to magically float down into its nest, signifying the ringing in of a new year. The feeling of hope all around you. A new beginning for Erika and Dorian.
I Love to Agree, has harnessed that very energy, and released it into the atmosphere of the Grays' Wedding. That very imagery of New York's crystal ball, found at various dinner tables, cloaked in white, accentuated in glittering gold, and hints of mint green, help to top off the illumination of the scenery. The couple shared a sweetheart table, decked in a flittering gold tablecloth, and custom "Mr. & Mrs." block letters. One would assume Erika and Dorian would be the focus point as a couple, but it was the cake table that stole evening.
An exquisite three-tier cake, dressed in a matching mint green, adorned in gold striping, and a base of white roses, looks to dance in a sea of golden lava. It sits surrounded by coordinating cupcakes atop mirrored serving platters, with matching gold serving utensils to assist the sharing of the wedding cake.