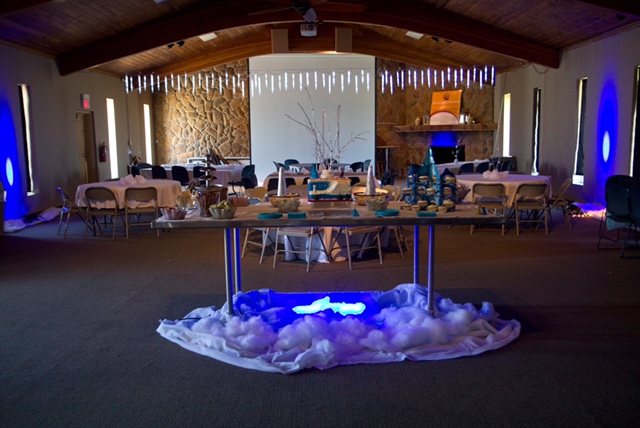 A snowstorm in the middle of spring is not the most absurd weather forecast in Ohio, but an indoor winter atmosphere may sound a little more farfetched. This ideology was actually coordinated and executed by I Love to Agree LLC, in the form of Miss Nikayla's 3rd birthday party.
A-List celebs such as Anna, Olaf, and Dora the Explorer were in attendance, and even Elsa was rumored to have made a brief appearance at this exclusive party. Though none of the aforementioned could hold a candle to the Princess of the night; Miss Nikayla demanded all attention with her Frozen inspired gown, which went flawlessly with the décor of the party.
I Love To Agree turned Zion Global Ministries into a snowman's paradise, with a North Pole feel even Santa Claus himself would be jealous of. Equipped with a chocolate fountain, Cupcake Mountain, illuminated icicles, and a fresh snowfall surrounding the desserts arrangement, this I Love To Agree event was the talk of the daycare for weeks after.