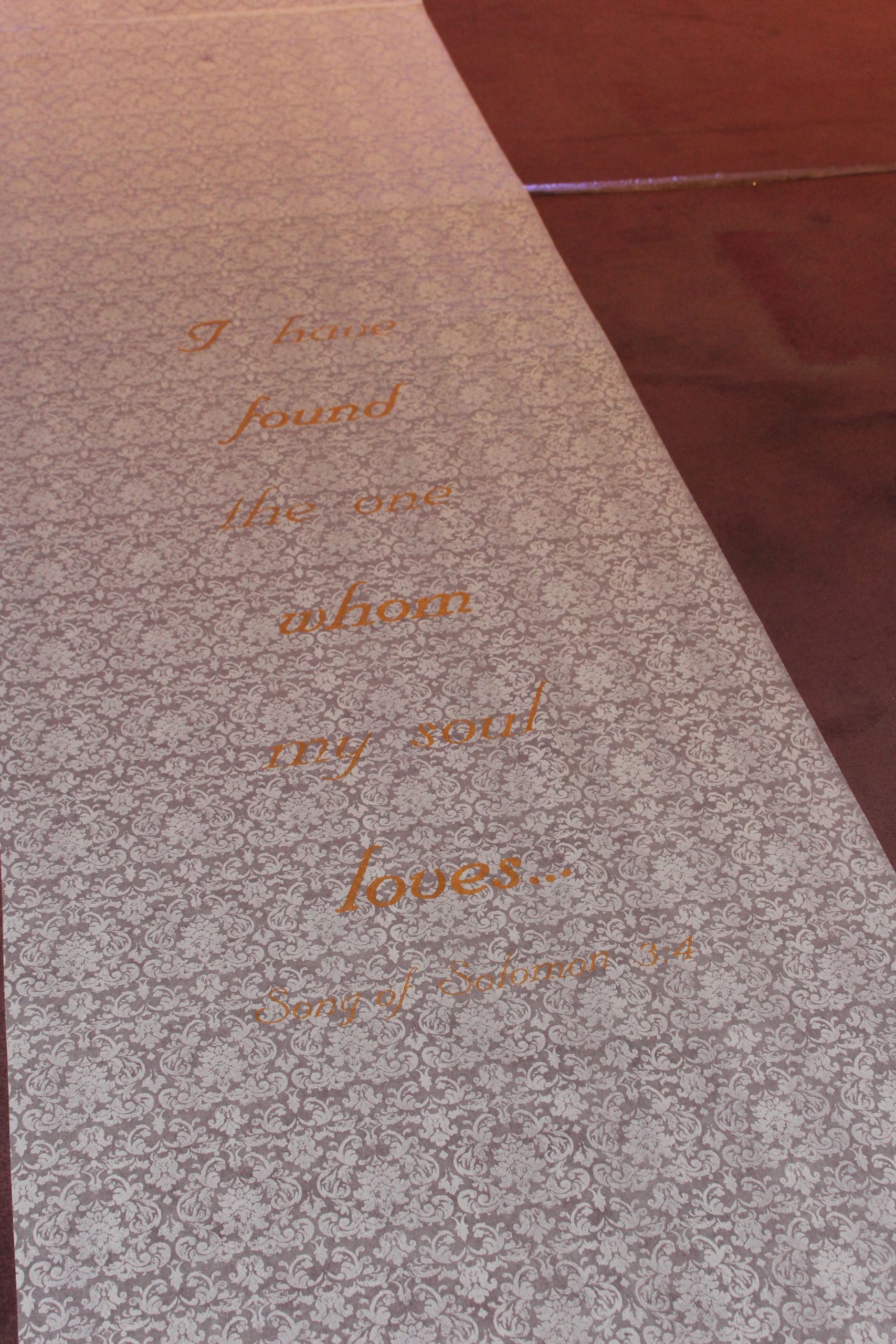 Aunt Pearl KD IV's, Jordan Ferrari XIV's, and even the Electrolime Foamposites are but a few exclusive kicks, that a sneaker collector would camp out days for; yet, we find them the center of attention at this sneaker lover's haven. No, I am not referring to Flight Club N.Y., but instead, we are in attendance at Brittany and Jeff's sneaker themed wedding. I Love To Agree managed to decorate and coordinate this classy event, incorporating gym shoes into the atmosphere of the reception, sans the "Man Cave" feel of a sneakerhead's closet.
The "I Do's" were exchanged by the couple surrounded by saintly scenery, encircled by a white-canopied ensemble, with stark white lights illuminating the pair on either side. Carnation flowers sat high upon pedestals, aligning the bride's proverbial runway for the day, which was laid with a paisley pattern, and printed in gold lettering, read, "I have found the one whom my soul loves…" The reception was no exception, with a black and gold color scheme, coordinating cake, and cupcake tower. The simple, yet elegant centerpieces consisted of white candles, in an array of sizes, set within glass fixtures.
I Love To Agree has done it again, this time successfully executing a mash-up of a guy's dream reception with his beloved kicks, and the elegance of a marvelous wedding for the bride.